About Advantage Health Center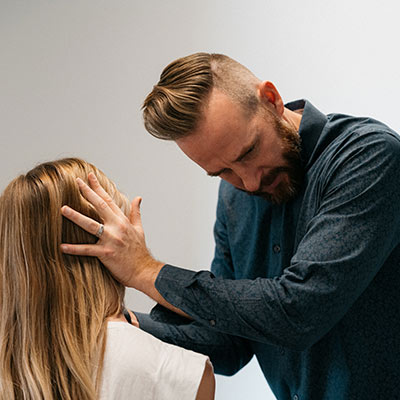 Advantage Health Center was established by Dr. Jeff May in February 2008. Think about it: there's really no greater advantage than you can give yourself than getting healthy. That's exactly the reason behind our practice name. Defined, the word "advantage" means "a state of circumstance or an opportunity that's favorable for your success."
When applied to your health, that's a pretty powerful concept. No matter where you're at in your health right now, you have the chance to give yourself an advantage.
Our Mission
To make Scott County the healthiest in the state. From babies to adults, we welcome everyone in our community to experience our safe, all-natural solutions.
The Latest and Greatest In Natural Care
Just because we're a small town doesn't mean you shouldn't have access to leading-edge treatments. We want you to live the healthiest form of yourself, which often can mean you require more than chiropractic care.
That's why Dr. May has added Softwave Therapy and Metabolic Reset Weight Loss to the office. You can think of different facets of your health (functioning nervous system, proper exercise, good nutrition, and more) as cogs that turn the wheel of health. They each have to work together to produce the best possible outcomes!
We offer varied solutions to make sure you have access to everything you need in getting healthier.
MEET THE DOCTORS »
What's Your Norm?
In today's world, we've come to think that sickness and disease is normal. We want to break that paradigm and help people understand that it's actually being healthy that is your normal state.
Even those who are in the top shape of their life are still in a lifelong pursuit of health. We have yet to meet anyone who doesn't want to be better in some aspect of their health and life. It's our goal to help you get there!
Voted "Best Of"
We're honored to have been voted top chiropractor in the area several times. Want to find out why we have such a great reputation? Contact our chiropractic office today to schedule your initial appointment!
---
About Advantage Health Center | (952) 492-3222