Softwave Stem Cell Therapy
at Advantage Health Center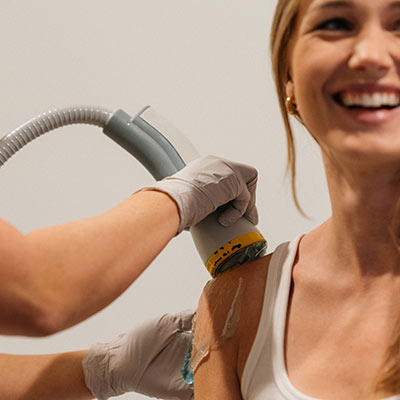 Advantage Health Center is proud to be the first place in the state to offer Softwave Therapy. We know, however, that we won't be the last because of the incredible results our patients have gotten from this therapy!
If you have repetitive, chronic pain or injury, we offer a natural, non-injectable way to help you heal through Softwave Therapy. The results can even seem miraculous!
How Softwave Therapy Works
This therapy uses sound waves sent through the body at a high speed. Your brain reacts by sending stem cells to the area to repair damage. Stem cells are always dormant in the body, ready to go anywhere that they're needed. We simply jumpstart this healing process.
You Won't Have to Spend Thousands
The typical form of stem cell therapy can cost several thousand dollars for a single treatment. Options like cortisone shots don't always work, and typically require multiple rounds. With Softwave Therapy, you will do about 4-6 treatments to get results. After that, you have the option to do a booster visit about every 2 months to ensure your problem doesn't return.
We extend a special introductory offer to those who have never tried Softwave before. Your first visit will be just $49!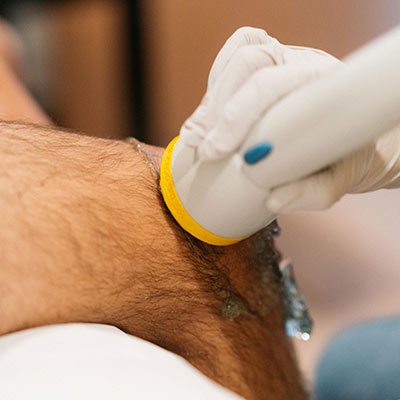 There is a myriad of problems that can benefit from having Softwave Therapy. Some of the most common include:
Arthritic knees
Carpal tunnel syndrome
Frozen shoulder
Golfer's elbow
Inflammation
Jumper's knee
Plantar fasciitis
Tennis elbow
Wrist arthritis
Am I a candidate for Softwave Therapy?

There are few restrictions on Softwave Therapy. We do not apply treatment over a pacemaker. If you're pregnant, we avoid treating the stomach or hip areas. If you have had a cortisone shot, you must wait until 21 days afterward to embark on this therapy.
Is there an age requirement?

When it comes to Softwave Therapy, there are many different age groups of people who are eligible for treatment. If you are in frail health and concerned whether Softwave is right for you, know that this is still an option for you.
Is it safe?

Yes. It uses sound waves to promote your body's own natural healing abilities.
Is there discomfort in treatment?

You will experience some level of discomfort while having Softwave Therapy. If there is no damage that the sound waves travel through, you won't feel anything. This discomfort is confirmation that you are in need of Softwave Therapy.
How long does treatment last?

Each session goes for 5-10 minutes.
---
Softwave Stem Cell Therapy Jordan MN | (952) 492-3222